W E L C O M E !
The physicians, nurses, and staff of Georgia Heart Specialists welcome you to our website. We want to provide you with information about our practice and physicians, as well as the information you need to maximize your cardiovascular health. If you have any questions about our website, please email us. If you will be visiting the office soon Please visit the Patient Info page for initial patient forms and insurance information.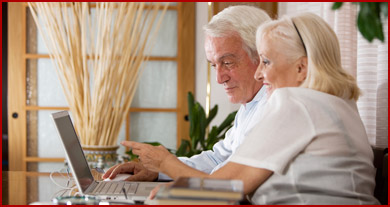 Georgia Heart Specialists specializes in the prevention, diagnosis, and treatment of heart and peripheral vascular diseases. Cardiovascular diseases are the largest killers in the United States, more than cancer, emphysema, and diabetes. Cardiovascular diseases include:
Coronary Artery Disease, blockages in the heart arteries.
Peripheral Artery Disease, blockages in the arteries of the legs and neck.
Myocardial Infarction, more commonly known as a heart attack.
Congestive Heart Failure, occurs when there is severe fluid retention due to either a very weak or very stiff heart muscle.
Valvular Diseases, involve severe leakage or narrowing of the heart valves.
Arrhythmias, are very fast or very slow heart rhythm disorders.
Congenital Heart Disease, abnormalities of the heart that a person is born with.

Services offered by Georgia Heart Specialists include:
Preventive Cardiology
EKG
Treadmill Stress Testing
Echocardiography
Transesophageal Echocardiography
Stress Echocardiography<
Nuclear Stress Testing
Holter and Event Monitoring
ABI (Ankle Brachial Index)
Carotid and Abdominal Ultrasound
Cardiac Catheterization
Coronary and Peripheral Interventional Procedures
In addition to the above tests, Georgia Heart Specialists provides extensive consultation for a vast array of cardiovascular problems and long term continuing care, along with your primary care physician, for those patients with established cardiovascular disease. We also do pacemaker and defibrillator monitoring for all brands of devices and Coumadin monitoring.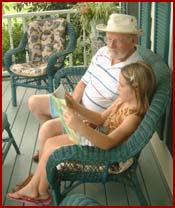 Georgia Heart Specialists keeps up with state-of-the-art research and offers patients who so desire the opportunity to participate in clinical trials. Patients in clinical trials have access to the very latest treatment options in congestive heart failure, coronary artery disease, heart attacks, atrial fibrillation, and peripheral arterial diseases
At Georgia Heart Specialists, we aim to provide the best cardiovascular care in Newton and Rockdale Counties and any immediate surrounding areas. We do our best to practice evidence and guideline based cardiology in a courteous and friendly manner.